We Have Solutions for Your Design Ideas
You Design It....We Make It!
We are proud of the relationship we have with our customers. We work together to achieve successful results for each project. When you come to us with an idea, we find a way to make it work. We can Customise size, colour, shape and the finish. 
We custom make pots for Wholesale Pot Companies, Resorts, Airports, Shopping Centres, Designers, Clubs/Pubs, Plant Hire Companies, Landscape Architects, Builders, Hotels, Designers, Commercial Projects, Project Managers, Local Councils, Property Developers, Interior Designers, Architects, and Construction Companies.
Below are just a few examples of our work. If you would like to learn more about how we can customise projects for you, click on the link at the bottom of the page, use our contact form, or call us on 1300 730 269.
This project required a custom sized Giant Bowl to be the centrepiece of the foyer. It was delivered in 4 pieces and installed by expert staff.
This Commercial project required Custom size, colour and shape to meet the facilities requirements.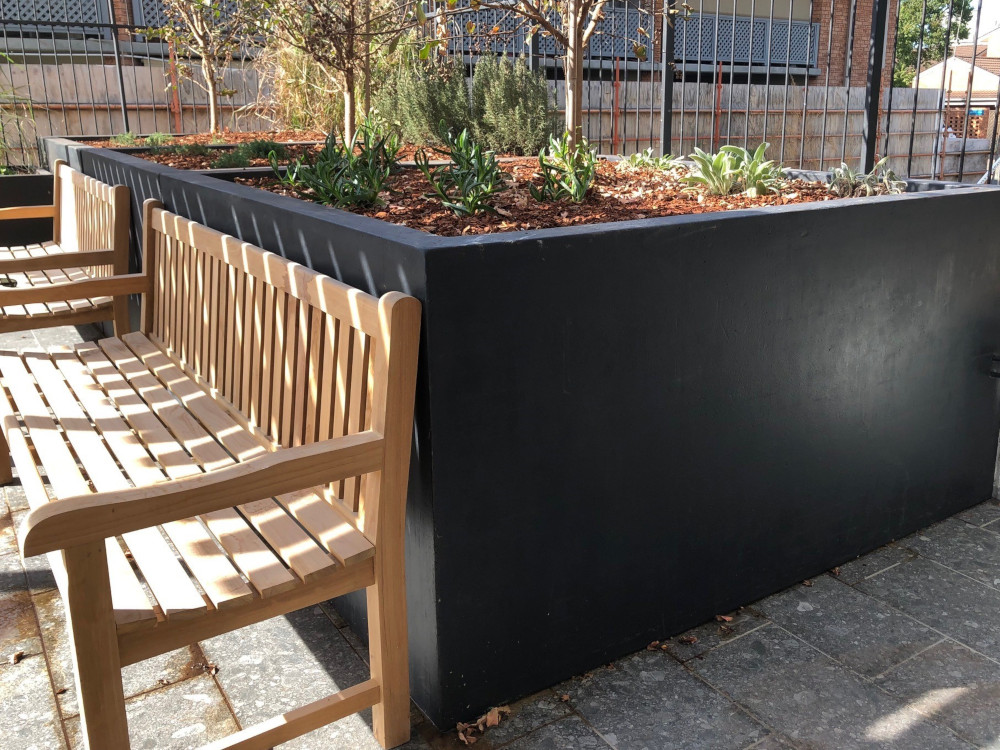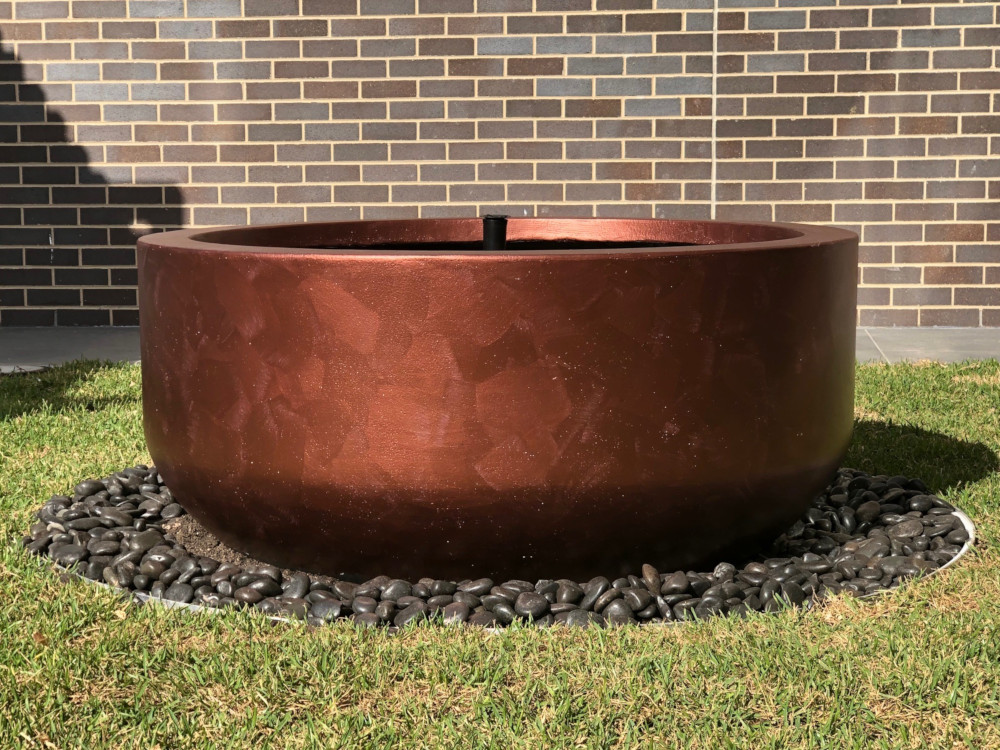 This project was about softening hard surfaces with an abundance of plant life. The scale of the pots matched the scale of the site with custom colour for the design.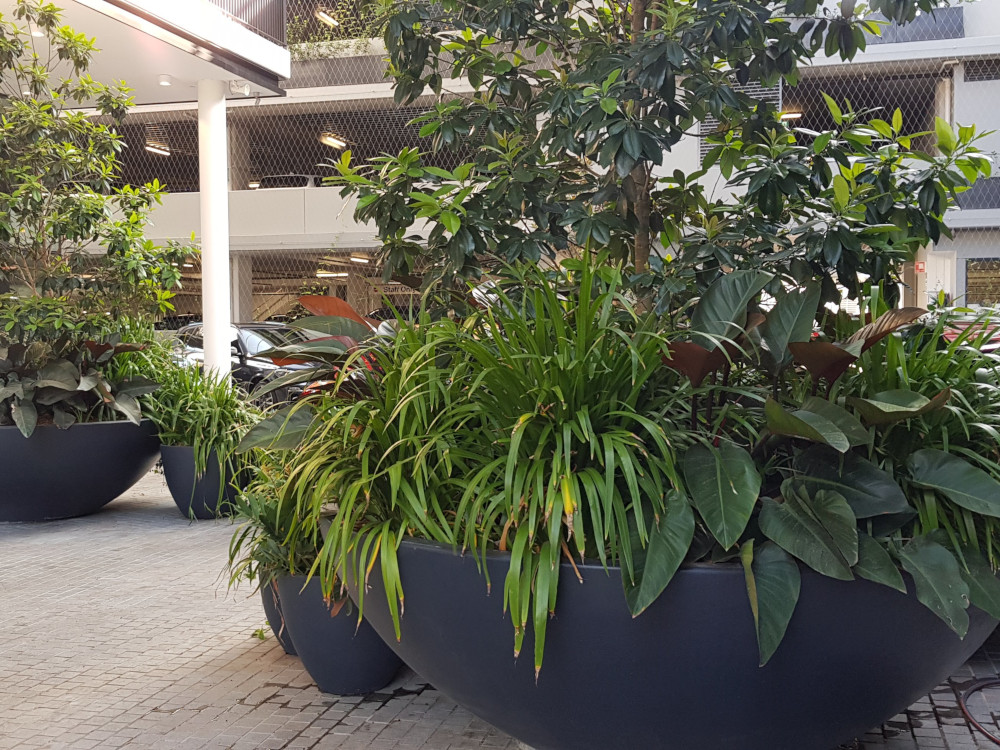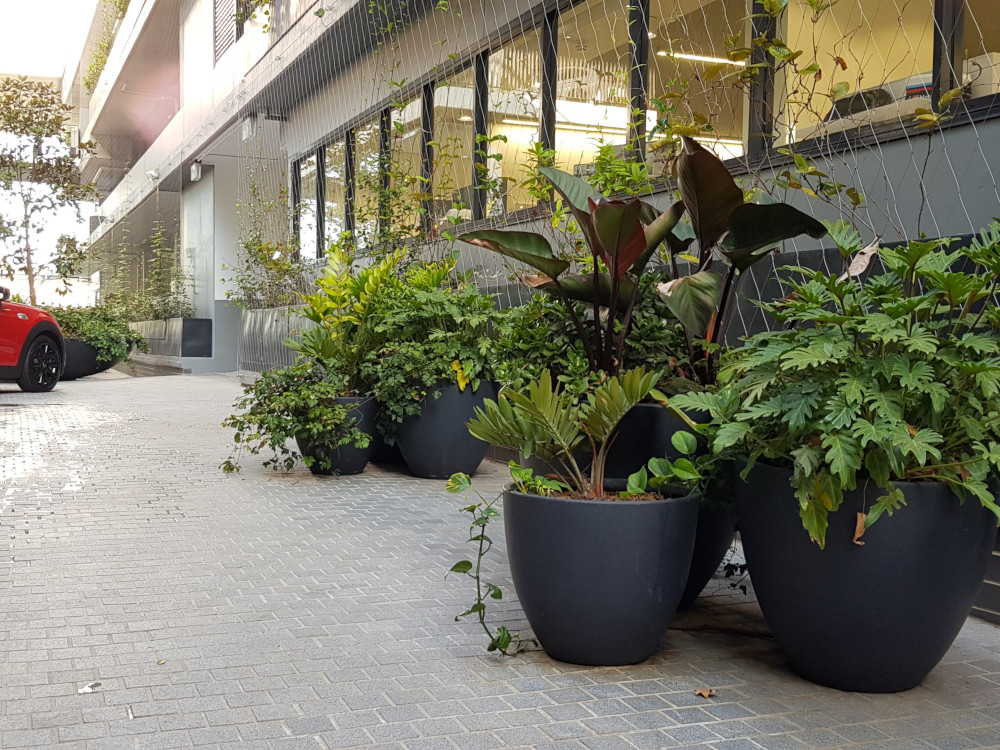 These white Pots were traditionally sold in a Terrazzo finish. This was switched to a Matte White to retain consistency across multiple locations.