Supplying the retail, trade and wholesale sector from our showroom in our Sydney store at Dural, Potsonline has grown to now boast Sydney's biggest collection of pots. Our collections feature; Lightweight Terrazzo Pots, Atlantis Pots & Atlantis Feature Jars, Glazed Pots and Urns, Maximus GRC Planters, Lightweight Stone Pots, Candy Pots, Oldstone Pots, Ironstone Pots & Fibreglass Pots. In addition Potsonline have an extensive range of Water Features, Fountains, Ponds, Statues, Urns and Gift & Homewares.
In 2010 Potsonline set up a JV Lightweight Pot factory to be able to specialise in Custom Design and Made pots.  As a result,this has seen us partner with some of Australia's largest developers, supplying pots for residential and commercial projects. We understand the necessity of time lines, and the importance of developers meeting hand over dates. Over the years we have seen some great designs from landscape architects being placed for custom design orders. We can make any colour that our client desires.
From our inception we have supplied garden centres, cafes, restaurants, hotels, pot shops, hardware stores, florists, landscapers, landscape architects, plant hire companies, builders, event management companies and interior designers. We do this through wholesale supply and continue to grow in this market sector.
A big part of our business is our direct container program. We supply garden centres, nurseries, and pot shops with factory direct pots. Providing 20ft, 40ft and 40ft High Cube containers, our clients have been able to purchase quality pots at factory direct prices.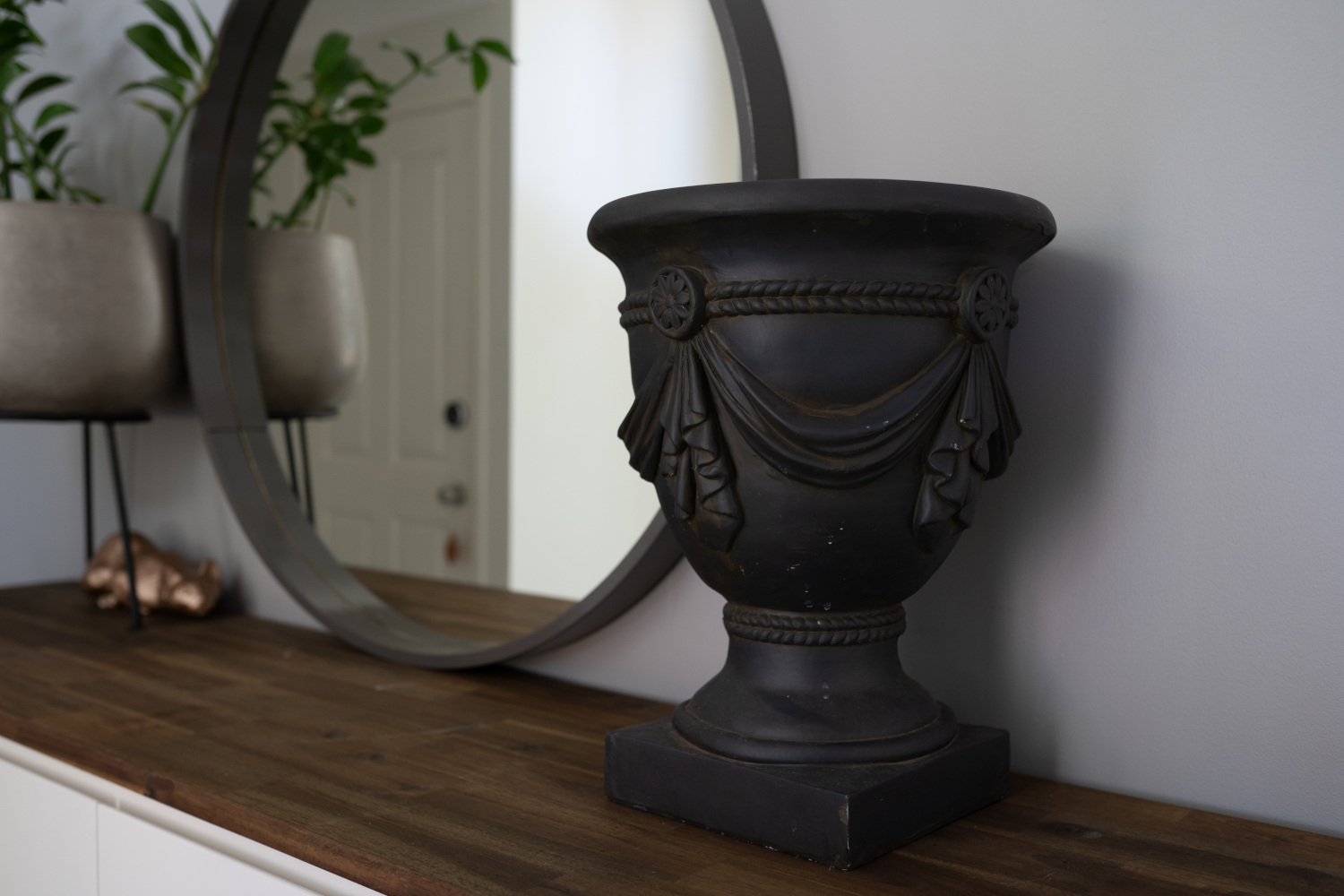 Selecting pots and garden décor can be very time consuming. This is particularly so if you're looking for something a bit different. A look that is not widely available. Driving from one garden centre to the next can cost a lot of time and petrol. It can also be very disappointing when you can't find what you are looking for. The Potsonline website makes this process much simpler.
"Oh and did you remember to measure up the area before leaving home?''
Living spaces are becoming smaller. This makes it even more important to consider size and layout carefully when making design decisions. Easy to read specifications in our web catalogues can be used as a guide when you are measuring up at home. Professionals such as landscapers, landscape designer's architects, and project managers will also find this available information useful.
Our online catalogues have been designed specifically to make things a whole lot easier.
Measurements and specifications are shown with each image.
Catalogue numbers enable clear ordering identification.
Approximate weight of item.
Approximate litre volume of each item
Gallery images
Videos on product items
You can order online from the comfort of your home
Buy direct from the supplier